Courses
Find a Course That's Right for You!
We aim to have a course to suit most creative sewers!
We appreciate that everyone's situation is different and offer a range of courses of different intensities and timescales.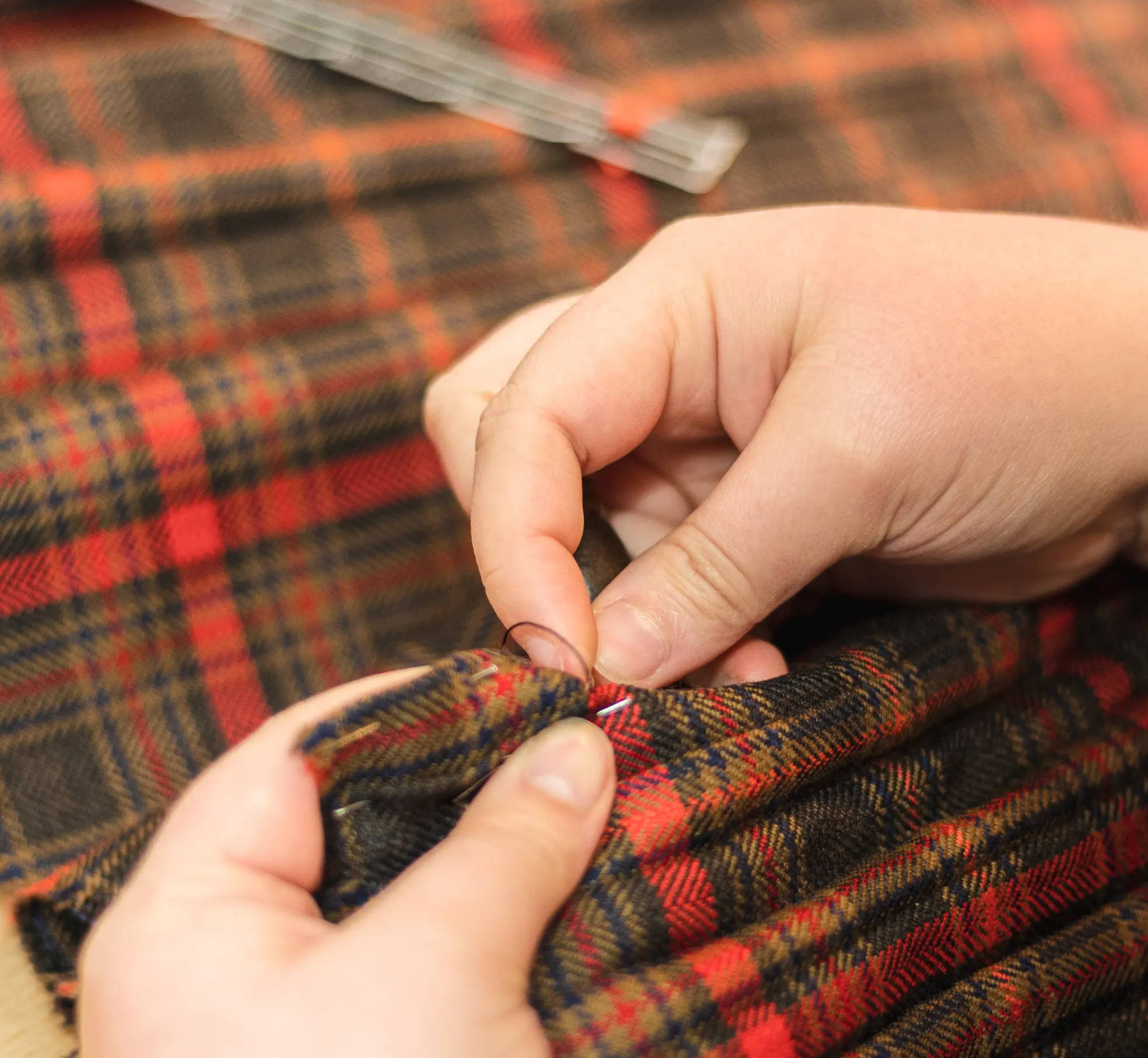 Full Course - Become a Qualified Handmade Kiltmaker
Over 26 weeks, 22 classroom learning days.
One day per week in class tuition | 15-30 hours of homework per week.
Our full course is a layered qualification to provide students with regular and structured experience as part of the Gordon Nicolson Kiltmakers family:
While some may wish to complete only the first level of EKA full course training, attending the course so you may make a kilt for loved ones or your own clients, we also encourage our students to continue on to the second level of kiltmaking training. This includes 52 weeks practical supervised experience with GNK/EKA Kiltmakers while you work on GNK kilts following successful completion of your EKA course training.
- Confident hand-sewing ability is essential.
- You will tailor 6 kilts using different tartans and tweeds with varying pleating styles and difficulties.
- Ideal first step for textile graduates or practiced sewers to explore the industry in Scotland's capital.
Dates - Full courses commence in 2024: Week beginning Monday 2nd September
Teaching Days to choose from (depending on availability): Mondays, Tuesdays, Wednesdays, Fridays and Saturdays. Please remember 15-30 hours of homework will be undertaken per week in addition to the day in class.
Please register your interest in preferred days when making your application.
Finish week beginning Monday 17th March 2025.
Christmas break - week beginning 23rd December and 30th December 2024
Cost: £1750 (Includes some materials - more details following successful application)
Introductory Course 2024
Create One Kilt for You or a Loved One
9 days in class – (the first Friday will be a work at home day)
​Previous hand-sewing experience needed to keep pace with the course.
These courses only run between May and August each year.
Possible Dates identified as available for these courses (will run depending on levels of interest):  
May 13th to 24th
June 10th to 21st
July 1st to 12th
August 5th to 16th
Please register your interest for your preferred date in your application.
Cost: £850 + cost of cloth which can be purchased from EKA
Visitor's Workshop
Give pleating a go!
Up to 3 hrs in the EKA Studio (this can be customised according to your needs)
Discover the magic behind the pleats in a kilt. Learn how to recognise tartan 'setts' and how to achieve different pleating styles. Practice hand sewing a pleat then make a fun-sized concept kilt ideal for a teddy bear.   A fun introduction to some of the skills needed in kiltmaking. Groups of up to 8 maximum.
(all materials (and bear) are provided.)
These events may run on Friday afternoons depending on interest. Must be prebooked.
​Cost: £85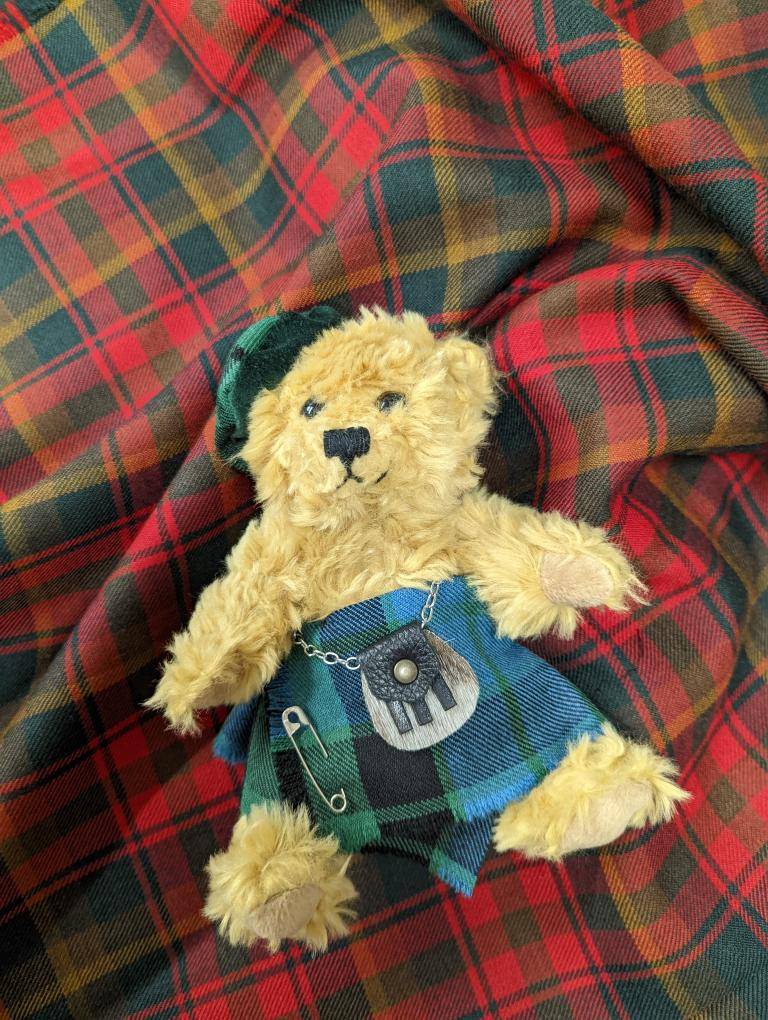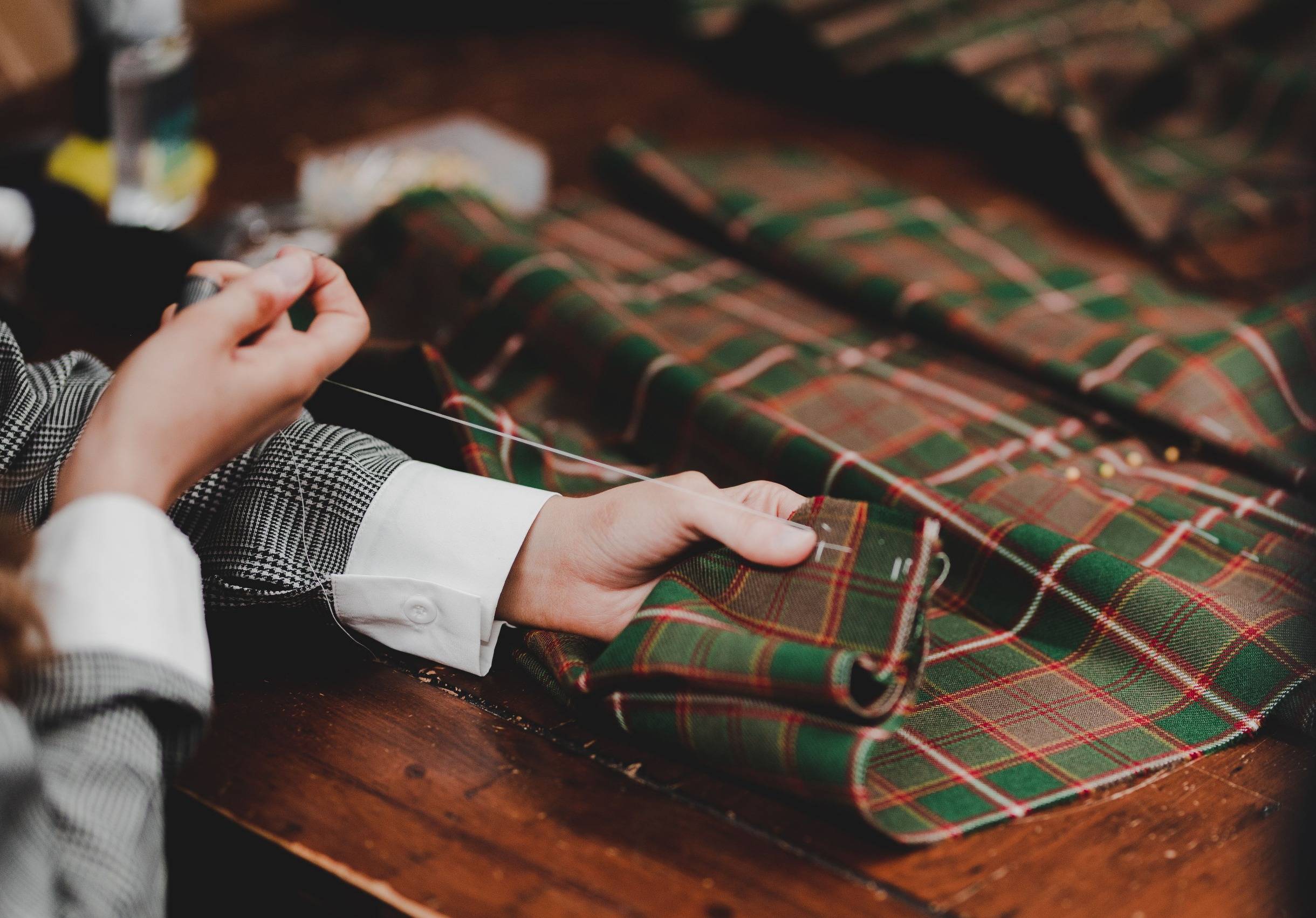 - Learn how to create a military roll pleat handsewn kilt and get to grips with the differences between military and knife pleat kiltmaking
- An advanced course for already qualified kiltmakers to expand their skills
- Runs over two weekends - four full days of teaching - dates depending on interest.
Cost: £475 + Fabric cost, which can be purchased from EKA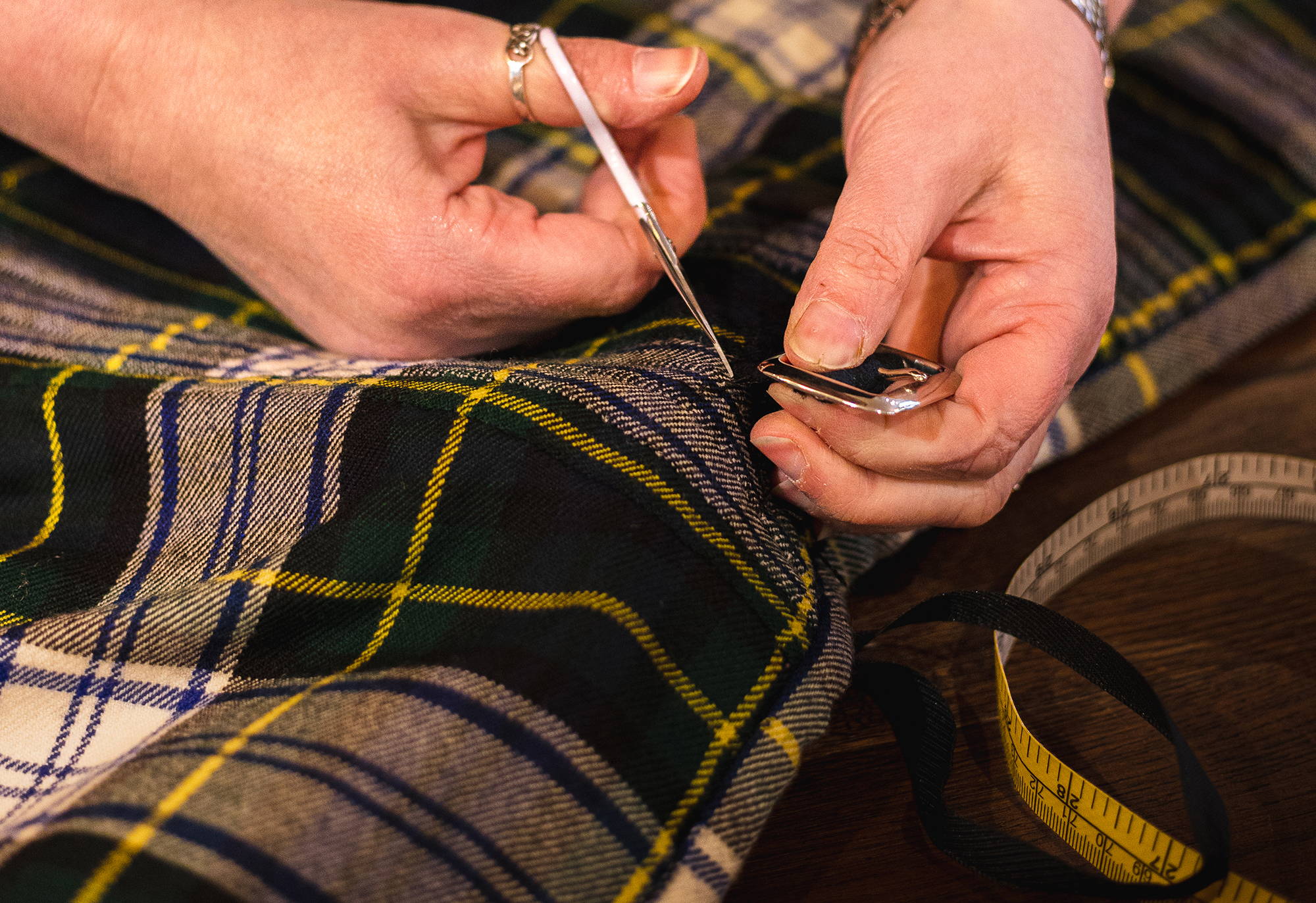 - Learn how to assess kilts for alteration and undertake a kilt shortening, apron adjustment or swap, or a complete kilt remake
- EKA can provide kilts for alterations or you can supply your own
- will run over 2 weeks
Next Course Dates:
July 31st to August 11th
Please register your preferred date with your EKA tutor.
Cost: £475
Any questions about our courses or the application process, please do not
hesitate to contact us!